Safety is a journey that starts with a vision set by 'leaders', and not as targets set by 'managers'. It is different! It has no end point, no destination, and no final victory – where 'zero' is not a number!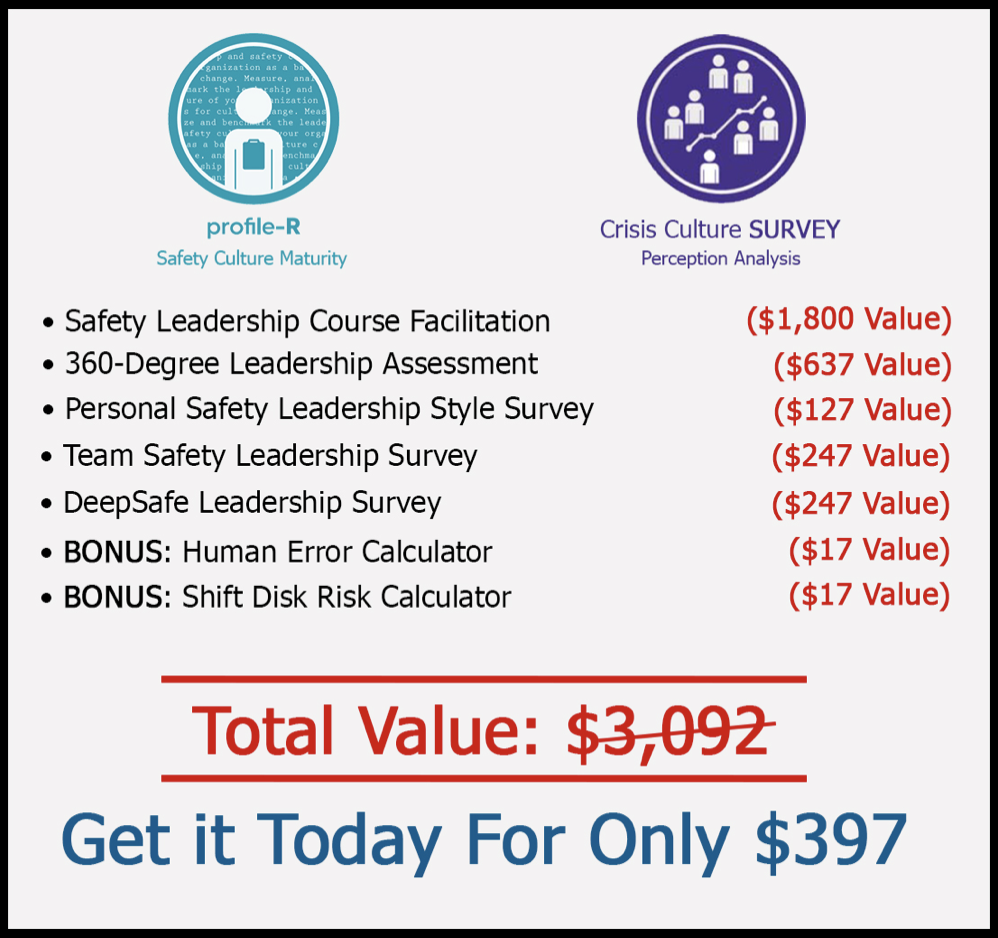 ---
Organizational Deliverables – Come away with…
All leaders will have personal growth plans and self-development actions
​Behavioral coaching guidelines
​Improvement in organizational effectiveness
​Create strategic capacity of leadership
Individual Deliverables – You will…
Receive a 360-degree leadership profile
​Receive a personal leadership style profile and analysis
Receive a personal development plan for leadership improvement
​Receive a focused project to test and develop new leadership skills with Partnerships with other leaders in your company
​Gain the ability and tools to get and give feedback on behaviors
​Gain clarity of leadership accountabilities
---
The workshop is conducted over 3 virtual sessions (3-hours each) targeting management levels.
Session 1
June 9, 2021
12:00 PM Central Time
Session 2
June 16, 2021
12:00 PM Central Time
Session 3
June 23, 2021
12:00 PM Central Time