SAFEDELTAFORCE
THE NEW FORCE IN SAFETY
SAFEDELTAFORCE BRINGS A NEW APPROACH TO THE MANAGEMENT OF SAFETY IN YOUR BUSINESS. IT BRINGS THE KEY PRINCIPLES OF DISCIPLINE, CARING FOR PEOPLE, TEAMWORK AND ACCOUNTABILITY TO YOUR PROGRAM.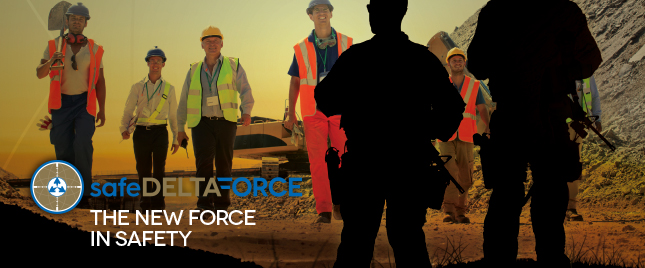 Key Focus Areas
Duty of Care: The cornerstone of safety values,taking care of fellow workers and team members.
Enthusiasm: a value of willingness and eagerness to report and support safety improvements, creating a transparent and mindful culture.
Lead others is the accountability for taking action on risks and behaviors in the workplace, by anybody, anytime, anywhere.
Teamwork forms the basis of all safety and production efficiency.
Acknowledgement is about giving recognition for team members' efforts in safe production.
Skills and Competencies
Setting standards for jobs
Coordinate resources/equipment
Develop awareness of threats and error
Team building and positive attitudes
Resolving problems and conflict
Manage reporting and transparency
Apply 'rapid risk reduction' techniques